Home of the Sparrow hosts several events throughout the year. Highlights are our Annual Gala in June, our Jeffersonian Dinner Series and the Fashion Show in November.
In addition to fundraisers, we host activities for the women and children in our programs. These include the Women's Dinner in Spring, the Back-to-School BBQ in August and the Holiday Party in December.
All of our events are made possible by volunteers and sponsors. If you are interested in getting involved or if you would like to host an event with the proceeds benefiting Home of the Sparrow, please contact us at info@homeofthesparrow.org or call 610-647-4940.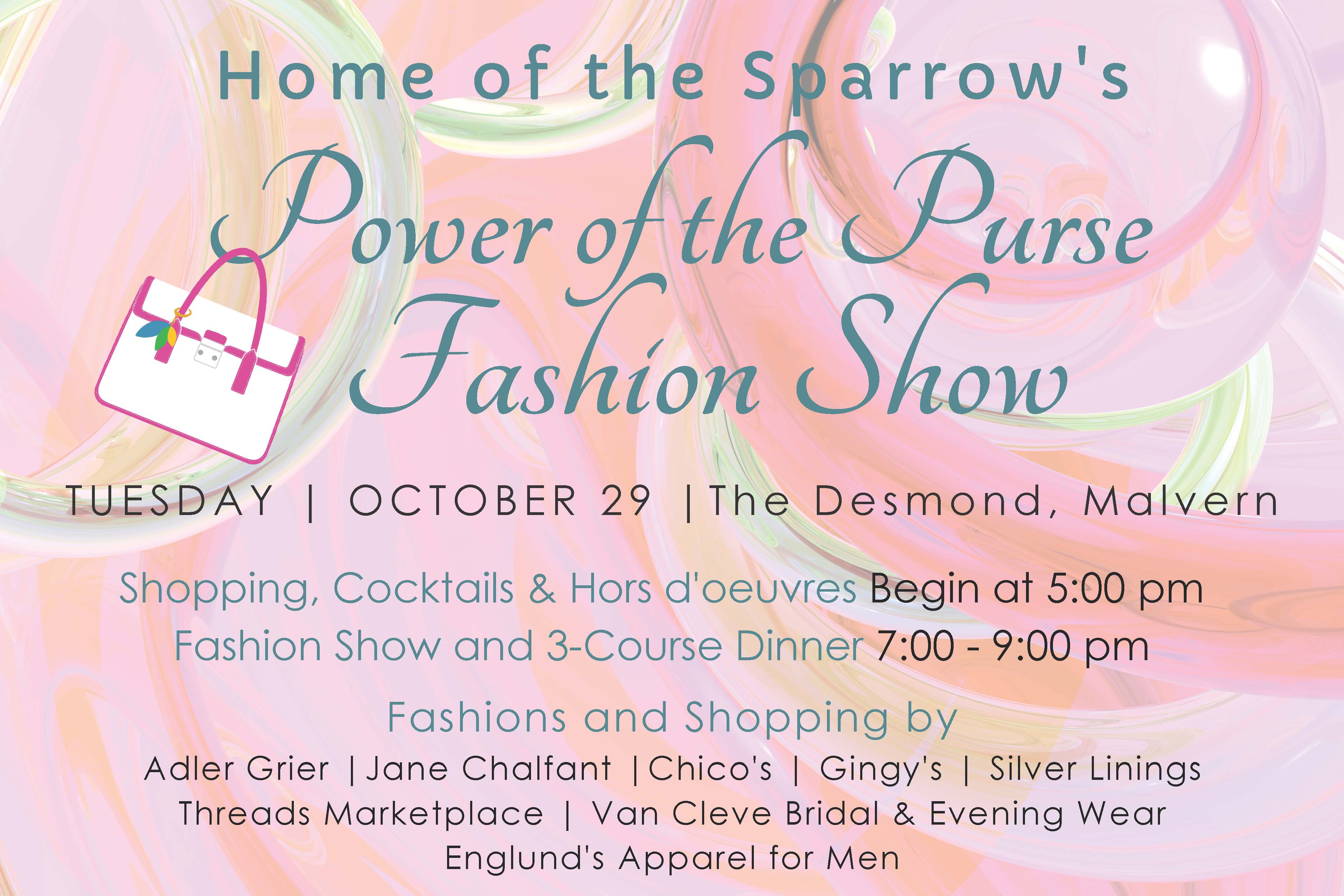 October 29, 2019
Our exclusive 21st Annual Power of the Purse Fashion Show will be held on Tuesday, October 29th at the Desmond Hotel in Malvern. The event promotes the power women can evoke to support other women who are not as fortunate.…