Home of the Sparrow's 23rd Annual Gala – Enchanted Woodlands
June 12, 2018 @ 4:00 am

-

1:00 pm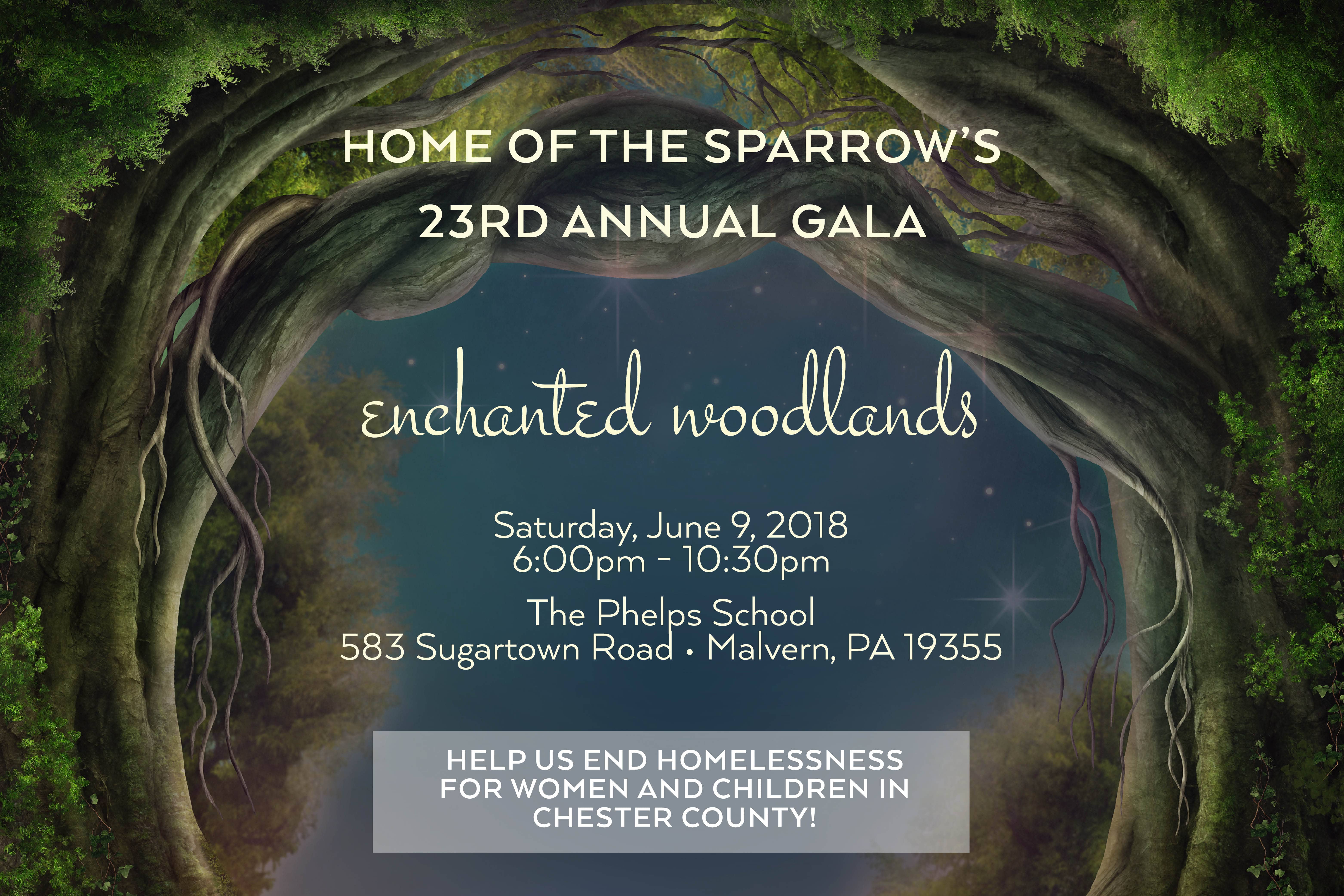 This event is in the past.
Magic is in the air
For our 23rd Annual Gala, we are transforming The Phelps School's Field House into air-conditioned Enchanted Woodlands. Anything is possible during this enchanting gala evening. Our guests can escape the heat of summer and spend a magical evening in a lush and green woodland. Music and dancing is provided by the Chatterband, while we have a delicious dinner and an open bar. The highlights of this enchanted Gala event are exciting live and silent auctions.
23rd Annual Gala
The proceeds of our 23rd Annual Gala directly benefit women and children in Chester County to prevent and end homelessness. As a trusted community partner and service provider, we helped 549 women and children last year. Unfortunately, the need for supportive housing services continues to increase.  Chester County is the wealthiest in our Commonwealth, but there is another side to our community. Hidden from view, hundred of women and children are about to lose their homes. At Home of the Sparrow, we help women and children who are facing or experiencing homelessness to transform their lives and build better futures.