Art Exhibition Benefiting Home of the Sparrow
March 15, 2018

-

May 30, 2018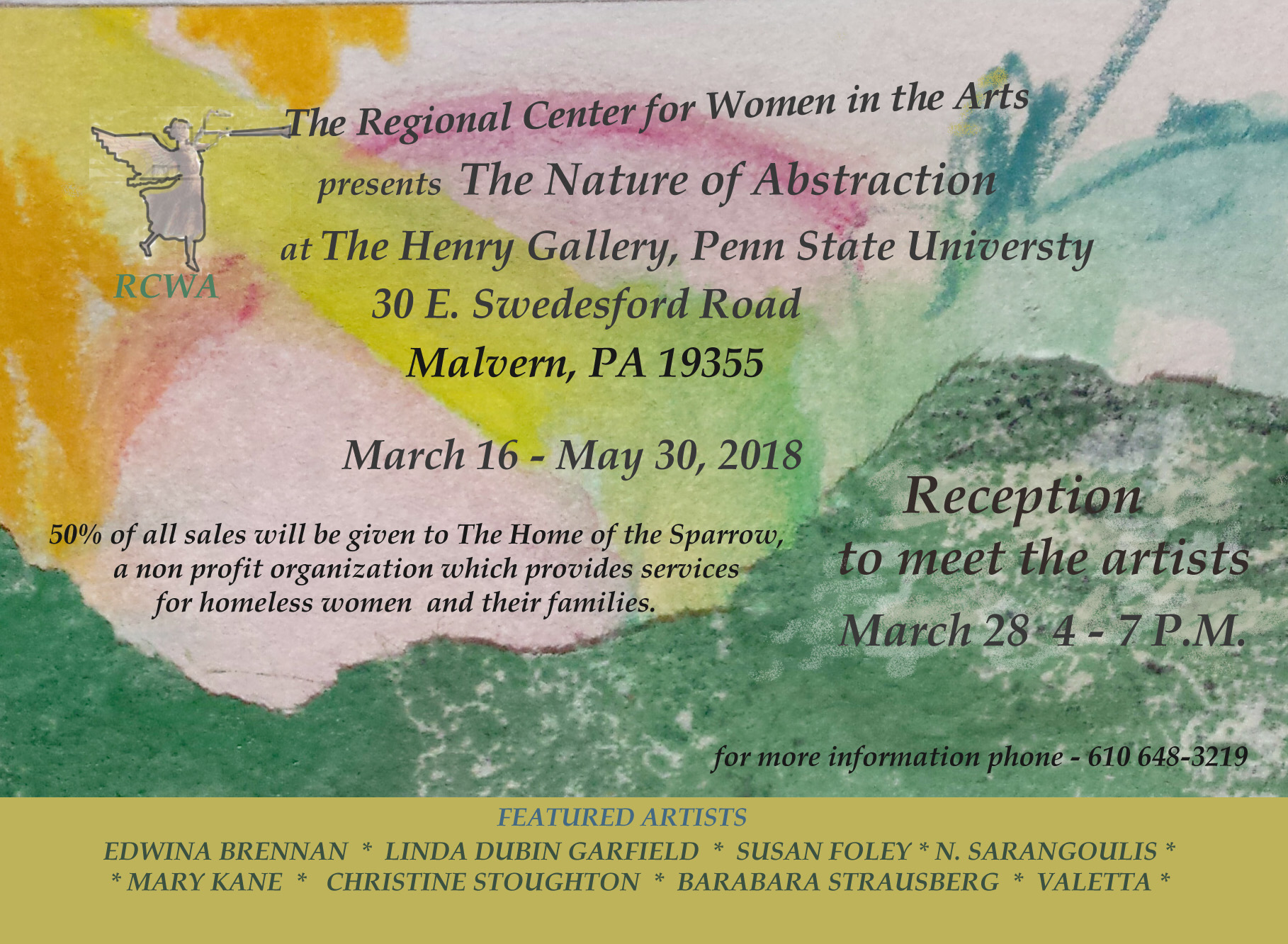 The Nature of Abstraction
Presented by The Regional Center for Women in the Arts
March 26–May 25, 2018
Opening Reception: Thursday, March 29, 5–7 p.m.
Free, advanced registration required.
Participating artists: Edwina Brennan, Susan Foley, Linda Dubin Garfield, Mary Kane, Nancy Sarangoulis, Christine Stoughton, Barbara Strausberg, and Valetta.
In this exhibition, each artist begins with observing the world around her and then tackling the canvas or paper on its own terms; answering such questions as the shape and size of the surface, the elements of design, the relationship of shapes and the application of medium.
Valetta, who curated the exhibition, states, "All works of art are abstract. Even the most realistic landscape painting is an abstraction, what the artist wanted to abstract or take away from reality. A painting or even a photograph is a result of choices the artist has made. In work considered "abstract" in genre, the artist takes the process a step further, concerning herself more with color, shape, line, and texture than the depiction of perspective or following the natural colors of nature."
The Regional Center for Women in the Arts celebrates sixteen years of accomplishments including over 90 exhibitions and events and 20 art projects for the community.