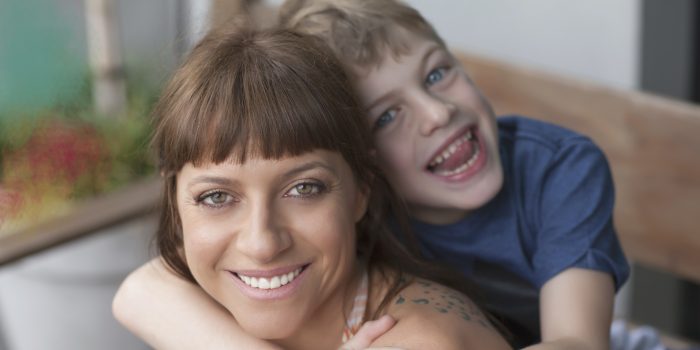 The loss of a loved one is always tragic. For mothers and their children, the financial uncertainty followed can make it even more difficult to grieve and recover. When Mary's husband passed away unexpectedly, her life turned completely upside down. Their son was still young. Although Mary had a stable and rewarding job, it became tough to pay her bills by herself.
Most of the women we partner with are in similar situations when they come to Home of the Sparrow. An unexpected life event like the sudden death of a spouse, illness, job loss or divorce can hit hard and throw a formerly stable person completely off balance. 
Despite her shock and grieve, Mary came to us shortly after her husband passed away. From the beginning, she was driven to stay in the house she was renting. Her goal was to make sure that her son could stay in their familiar home.
For seven months, Mary became part of our Supportive Housing Program, where we provided a rental subsidy and worked with her to develop a sustainable budget, allowing her to build savings and to get back on her feet.
We look at each participant's situation holistically. Through our extensive support network of counselors, service providers and other nonprofits we connect each participant with the resources necessary to achieve financial independence and self-sufficiency.
Our program coordinators were truly inspired by her strength, dedication and grace. During the program she joined a grief support group, we connected her son with one of our counselors, we helped her build her own credit score and apply for survivor benefits for her child. Home of the Sparrow helped her to gain the confidence to know that she can do this on her own.
Mary recently bought the house she has been living in and we are beyond happy for her. After this difficult year, Mary has taken her life into her own hands to provide for herself and her son. At Home of the Sparrow, we could not be more proud of our graduate.
To help more women and their children like Isabella and her son, please donate or become a monthly supporter.