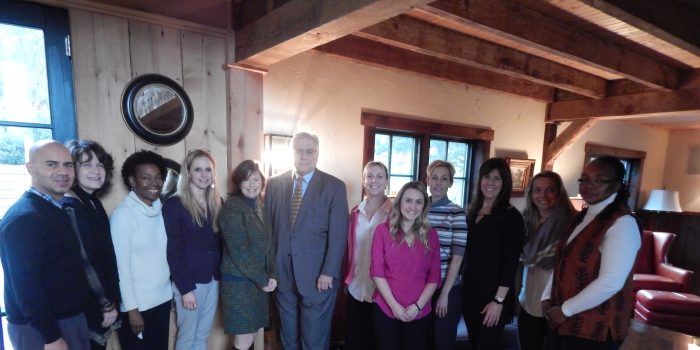 ACEs Coalition- Creating a Healthier Community
We have always known that traumatic experiences leave a lasting mark on children. But the understanding that Adverse Childhood Experiences (ACEs) permanently change a person's physical and mental health is relatively new.
The Kaiser Study
Kaiser Permanente, a national insurance company, conducted the first ACEs study from 1995-1997 with 17,000 health maintenance organization workers. They discovered that traumatic experiences during childhood have lasting impacts on a person's mental, physical and social wellbeing later in life.
For the study, researchers counted the number of ACEs that an individual experienced before age 18 and compared them to their physical and mental health. They found a strong relationship between a high ACE score and negative health and social outcomes.
Impact of a high ACE score
For example, having 4 or more ACEs increases the risk for learning disabilities by 50%. It increases the likelihood of Chronic Obstructive Pulmonary Disease (COPD) by 2.6 times, and depression and suicidality are more prevalent by 4.6 and 12.2 points, respectively.
Knowing that Adverse Childhood Experiences and toxic stress impact a person's ability to function and make decisions completely transformed our outlook on housing instability in our community. So many women we partner with have experienced severe trauma. To better support women and children with high ACE scores, we now conduct a health and ACE assessment with every program participant. This helps us to take existing trauma into account as we create individualized support and counseling plans.
Chester County ACEs Coalition
To create a trauma-informed and sensitive Chester County community, we are spearheading the Chester County ACEs Coalition (CCAC). The CCAC was founded by community leaders from the areas of health, education and human services. It held its first Advisory Council meeting on January 26, 2017 at The Barn at Dutton Mill in Newtown Square. Together, we are working on a joint approach to universally adopt trauma-informed practices. This will lead to better health outcomes and a more resilient community.
To learn more about your own ACE score, visit https://acestoohigh.com/got-your-ace-score/.