Our History
Home of the Sparrow was founded by a passionate group of neighbors in Chester County, PA. They shared the vision that no woman or child should experience the trauma of homelessness in our community. Here's a bit about us and a quick look at how we got to where we are today.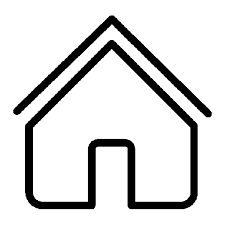 1994
Home of the Sparrow was recognized as a 501(c)(3) nonprofit organization.
1995
The first families moved into a small rented home in Paoli and we held our first fundraising event, 'Jazz on the mainline' at a private home.
1997
Home of the Sparrow purchased its first residence in West Chester, PA and renovated this former fraternity house with the help of 400 volunteers.
1998
Five families moved into the newly renovated residence.
2000
Home of the Sparrow purchased a second home in West Chester and more volunteers help with the renovations.
2001
Four families moved into our second home.
2003
We created our Graduate Outreach Program as a long-term safety network for families who graduated from our programs.
2009
Home of the Sparrow initiated the Supportive Housing Program.
2014
Home of the Sparrow established the Eviction Prevention Program, which prevents evictions for single women and mothers in an emergency situation.
2015
With the help of a generous donor, Home of the Sparrow purchased the Catherine Twomey House, a 5-unit apartment house in Coatesville, PA, serving women ages 55 – 62 years old. The Catherine Twomey House was renovated with the help of hundreds of volunteers.
2016
We launched our partnership with the Chester County Adult Probation, Parole and Pre-Trial Services Office (APO) to support justice-involved women through the Women's Re-Entry Assessment Programming Initiative.
Get Involved
Now that you know about us, we want to get to know you. Find out how you can get involved with our work today!