Home
Our mission
Home of the Sparrow partners with women facing homelessness to secure housing, achieve long-term stability, and chart new paths for their futures.
How we can help you
We are an innovative and experienced local agency making a difference in the lives of hundreds of women and children each year.
Our clients are women and children of all ages, races, and religious beliefs, but the common thread is their desire to make a better life for themselves and their children.

Through our various programs, we help women dare to dream. Education and comprehensive individualized programs are the keys to this process.
How you can help us
Each year our programs serve more than 400 women and children from local communities, but we depend on support from friends and neighbors like you. We rely heavily on the generosity of individuals, faith groups, social clubs, corporations, and foundations to keep our agency thriving.

Donate online, by mail or phone, or through organizations such as United Way, AmazonSmile, and American Express.

Make a difference by getting involved in one or more of our volunteer programs such as Adopt-a-Family, Meals in a Box, or our Back to School Backpack program. You can also donate items on our Needs List or  join one of our committees to help plan events.
News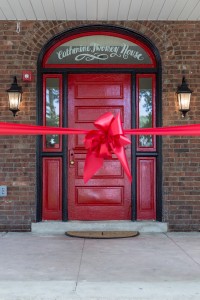 HOS CUT THE RIBBON AT THE CATHERINE TWOMEY HOUSE! – Read more »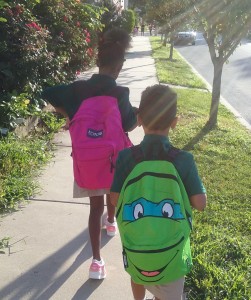 OUR CHILDREN ARE WELL-PREPARED TO HEAD BACK-TO-SCHOOL  – Read more »